For School Students – AshokaX Horizons
Our AshokaX Horizons offering for school students allows learners to experience a very exciting choice of pre-college courses in a variety of disciplines from International Relations and Entrepreneurship to Psychology and Creative Writing. These courses are open to school students anywhere around the world.

For Working Professionals
The Weekend Seminars series is part of AshokaX' Academy flagship offering giving learners an unmatched live learning experience with some of Ashoka's top faculty across disciplines. Each course offers live interaction with faculty, access to wide and critical reading resources, individual engagement and learning support. The Weekend Seminars series is an exhilarating intellectual experience for curious minds across backgrounds.

UNIQUE, PREMIUM ONLINE COURSES ACROSS DISCIPLINES

LIVE LEARNING WITH THE BEST FACULTY FROM AROUND THE WORLD

PROFESSIONAL LEARNING SUPPORT AND A HIGH-GRADE PEER COMMUNITY

CERTIFICATE OF COURSE COMPLETION FROM ASHOKA UNIVERSITY

Carol Giacomo
Covering the World


Nicholas Dirks
The History & Future of the University


Kaushik Basu
Introduction to Game Theory & Strategic Reasoning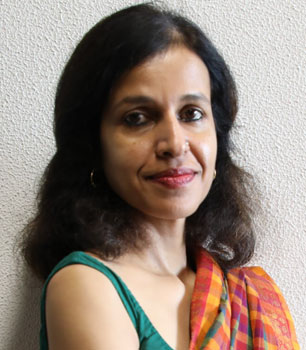 Madhavi Menon
Great Books : Traversing Histories of Sexuality
Attending two very interesting and enlightening courses at AshokaX rates as one of the best learning experiences of my life. The variety of topics and professors makes me feel like a child in a toy shop!

Ashutosh Tyagi
The two courses I attended at AshokaX can only be described as gifts that keep on giving. The learning has been deep and immense, thanks to the highly accomplished professors and the unique pedagogy for a short online course. Definitely one of the best investments of my time in recent years

Sameer Walia
AshokaX is an excellent platform to satiate the appetite for knowledge of a "lifelong learner" on a host of contemporary subjects. Besides having great faculty like Prof. Bittu who are extremely articulate and insightful about their subject, the platform also attracts a very diverse set of learners for enriched peer learning in a safe setting. Rohit Arora
What I loved about the course is that I got to learn things that really interest me, but weren't even talked about at my school. While the knowledge is extremely helpful for considering a career in the field, I had fun just by gaining it.

Angarika Dutta
What I love about the AshokaX courses are the fabulous teachers and their flair in tweaking the course based on class interests..Am completely enjoying my (second) stint as a student..I never want our course to end!

Mythili Shetty