Money, Muscle and Indian Electoral Politics
An Online Weekend Course


Course Dates
19th, 20th and 26th March, 2022


Timings
5:30 PM – 7:30 PM


Milan Vaishnav is a senior fellow and director of the South Asia Program at the Carnegie Endowment for International Peace. His primary research focus is the political economy of India, and he examines issues such as corruption and governance, state capacity, distributive politics, and electoral behavior. He is the author of When Crime Pays: Money and Muscle in Indian Politics (Yale University Press and HarperCollins India, 2017), which was awarded the Kamaladevi Chattopadhyay New India Foundation book prize for the best non-fiction book on contemporary India published in 2017. He is also co-editor (with Devesh Kapur) of Costs of Democracy: Political Finance in India (Oxford University Press, 2018) and (with Pratap Bhanu Mehta and Devesh Kapur) of Rethinking Public Institutions in India (Oxford University Press, 2017). He is also host of the popular weekly podcast on Indian politics and public policy, Grand Tamasha. Vaishnav serves as adjunct professor in the Edmund A. Walsh School of Foreign Service at Georgetown University and holds a Ph.D. in political science from Columbia University.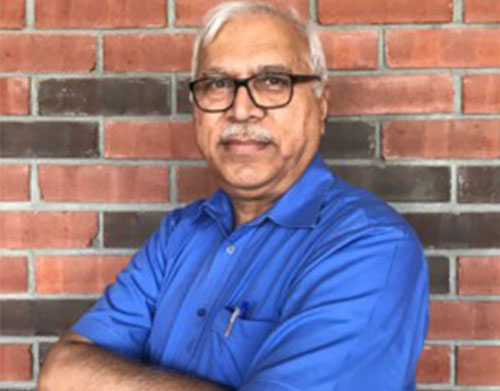 S. Y. Quraishi is the former Chief Election Commissioner of India. Prior to joining the Commission, he was Secretary, Ministry of Youth Affairs and Sports, Government of India and Special Secretary (Health) & Director General of the National AIDS Control Organization. Quraishi also pioneered India's biggest AIDS awareness programme and IEC campaign, 'Universities Talk AIDS'. Quraishi has published a number of books and articles on issues related to democracy, elections, HIV AIDS and family planning, social marketing, women and child development and Youth. His book Social Marketing for Social Change (1998) broke new ground in the field of development communication. He is also the author of An Undocumented Wonder: The Making of the Great Indian Election (2014).
Quraishi was an International IDEA Board Member from 2012-2021 and is now a Distinguished Fellow at Triveni Centre for Political Data, Ashoka University.
About The Course
More than 40 percent of elected Members of Parliament in India today face pending criminal cases. An equal share of elected Members of the Legislative Assemblies at the state-level are similarly situated. In India's 2019 general election, parties and candidates spent an estimated $8.6 billion on the campaign trail. Money and muscle are now deeply entrenched features of India's democratic politics. In a country with robust political participation and free and fair elections, why does widespread criminality and corruption persist? Why do parties give tainted candidates tickets? Why do voters vote for them? And what does their success portend for the future of Indian democracy? This AshokaX short course will take students on a tour of the underbelly of Indian democracy, drawing on insights from political scientist Milan Vaishnav, whose award-winning research has shed new light on democracy's dark side.
Experience New Learning & Mental Models on Important Topics
Gain Exposure to Diverse Readings, Research and Resources
Learn to Engage in Critical Debate & Discussion
Expand your Perspective across Disciplinary Boundaries
Develop Analytical & Critical Thinking Faculties