Online Summer Courses for High-School Students
Interdisciplinary Pre-College courses with Ashoka University faculty!

3-Weeks live, online courses during summer holidays

Pre-college courses to explore specific disciplines

Completion certificate from ashoka university

India's best faculty, amazing peers & learning support

A Way with Words : Writing across Forms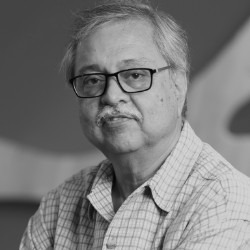 Sumana Roy
Associate Professor of English and Creative Writing at Ashoka University.

Creativity & Design Thinking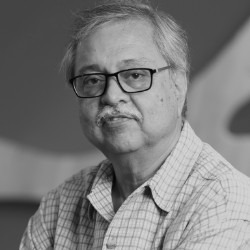 Priyank Narayan
Head of the Department, Entrepreneurship & Director, Centre for Entrepreneurship at Ashoka University.
The New World of Ancient India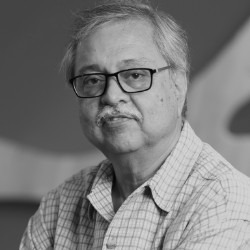 Sanjukta Datta
Assistant Professor of History at Ashoka University.
Why to do AshokaX Horizons
Are you a student wondering what you should study in college? Or simply looking to explore a discipline or topic not covered in your school syllabus? AshokaX Horizons is a specially curated offering to give school students from everywhere a compelling and stimulating summer learning experience with courses by top faculty across a whole host of fascinating topics!
New disciplines with top faculty
Engaging & rigorous teachers
Interdisciplinarity & new perspectives
Leading researchers in their field
Gaining a deeper perspective
Ashoka's famed academic pedagogy
Diverse & bright peers
Accomplished learning mentors
Curated readings & resources
The AshokaX Pop Culture and IR course was one of the most enriching educational experiences I have taken part in. The course not only gave me an insight into International Relations as a discipline but also changed my perspective towards online learning. Each and every discussion helped refine my understanding of the subject. I look forward to learning more through this platform!

Nandini Bohra
The Shishukunj International School
I was fortunate enough to get a chance to spend my summer 2021 by attending Ashoka X's 'International Relations and Popular Culture' Course with Prof. Ananya Sharma. The Plethora of content which was shared with us, was engrossing and comprehensive. Before enrolling, I was a complete novice in the domain of foreign affairs but after completing the course, It has given me enormous infomation about topics ranging from Diplomacy to Modern-Warfare. The course also made me confident in the IR field and has helped me in registering for a competition, for the first time in this domain. The course really did 'Expand My Horizons'. John Priyanshu Singh
Don Bosco School, Bandel, West Bengal
The program has enabled me to look beyond how global entities function and work together along with The Refugee Crisis and Technology in Diplomacy. In the course, a variety of indicators and theories were introduced which provides an insight to understand International Relations with respect to Popular Culture. I 'unlearned' several misconceptions and dived into the ocean of Geopolitical Knowledge.

Kingshuk Bhandary
Delhi Public School, Ruby Park
The 'Writing Across Forms' course at AshokaX, taught by Sumana Roy, was really very helpful for me as a still-amateur writer, and exposed me to a lot of ideas and works I hadn't encountered before, as well as a bunch of other young writers - I enjoyed it a lot! Venne

The (Mis)measure of (Wo)men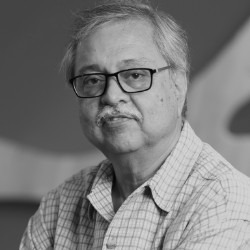 Simantini (Simi) Ghosh
Assistant Professor of Psychology at Ph.D. coordinator at the Department of Psychology, Ashoka University.

Darwinian Dilemmas of the Pandemic Century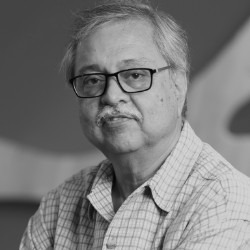 Imroze
Assistant Professor of Biology at Ashoka University and a DBT-Wellcome Trust Intermediate Fellow.
Using Maps to Create Knowledge & Solve Problems : Introduction to GIS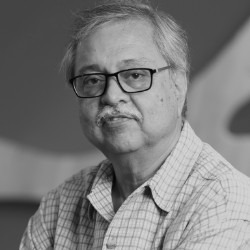 Meghna Agarwala
Assistant Professor of Environmental Studies at Ashoka University. Prior to joining Ashoka University,